---
Infrastructure Service
IaaS provides you basic virtual compute infrastructure resources like CPU, Memory, network,Disk Storage attached to blank VMs with allowing you to install OS, using ISOs, from scratch and customization. However you have to use your own licenses for OS and Application software (if any). Our cloud platform is built on OpenStack. AS soon as the user launches and instance, it automatically generates the necessary compute infrastructure, with specific requirements, within a minute.
The underlying architecture is software defined which completely eliminates vendor lock-in and provides scalability in every aspect without downtime
Software Defined Network (SDN) coupled with Network Function Virtualization (NFV) on high speed network (10G 50G) backbone
State-of-the-art high-speed firewalls and intrusion prevention services, besides content security
Software Defined Network SDN on VXLAN network fabric
Software Defined Storage (SDS) with auto-tiering and shadow replication
Storage with n+n redundant copies of data provides the facility to monitor the resource usage, like tracking expenses, monitoring performance, balancing network traffic, troubleshooting application issues and managing disaster recovery
Complete infrastructure management and resource deployment from single user-friendly web interface
Huge variety of predefined Windows and Linux OS templates
Option to create customized flavours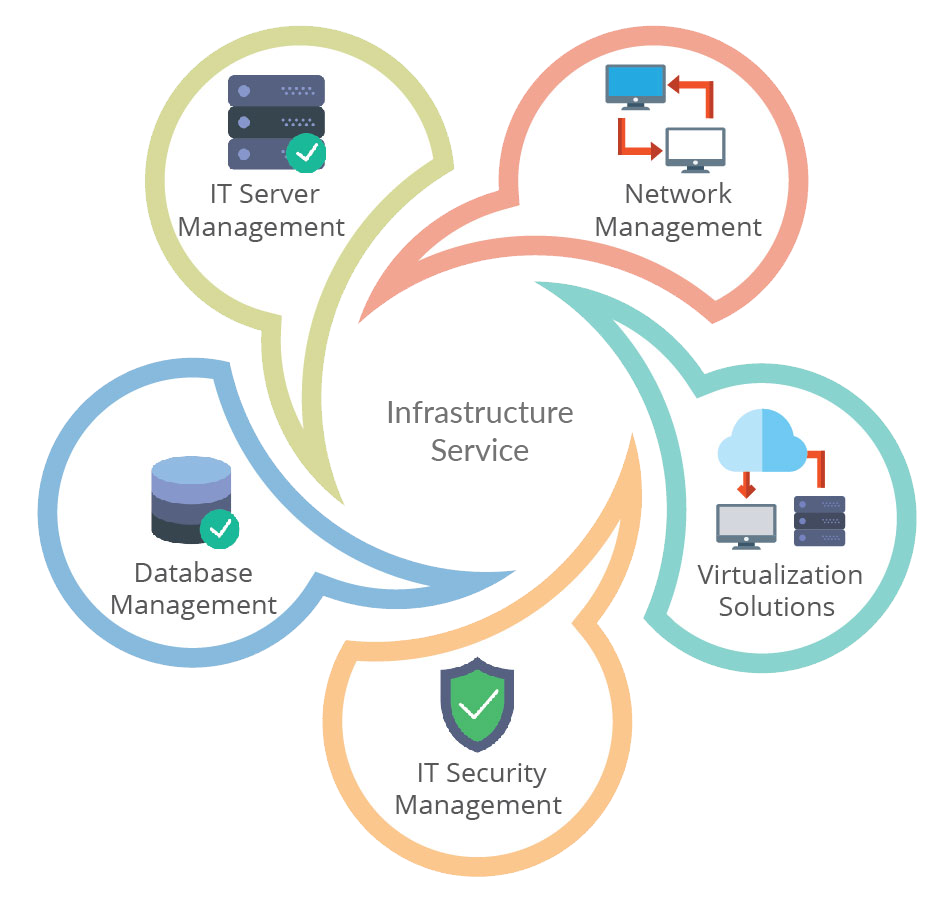 Storage as a Service
Storage as a Service (STaaS) helps organisations to opt for immensely scalable, highly cost-effective and fully managed cloud storage services. STaaS offers a secured, reliable and scalable framework for storing and retrieving data from web applications, mobile applications, Big Data and IoT applications. NDC provides Software Defined Storage (SDS) to Government stakeholders with highly available and on-demand elastic storage. Availed storage can be used for, backup and archiving, disaster recovery, cloud bursting, storage tiering, and migration.
Key Features
Scalability to hundreds of terabytes (TB) per storage volume
Customized replicated copies of customer's critical data
Consistent performance and throughput of data
Choose from Flash/SSD/SATA/SAS storage pools
API based access to object storage
n+n redundant data copies to ensure availability
Storage gateways connect to the underlying SDS in a secured manner
Block Storage
Block storage volumes, which are attached to virtual servers, are easily
Features such as snapshot and resizing, are available for block volumes
Block storage volume can be retained even after deleting the virtual server
Storage devices are interchangeable between different servers
Object Storage
Simple and flexible transfer of data
Scalability (upto TBs) and distributed access
Object storage  supports custom metadata
Easy access to storage, from anywhere, at any time, to any device
Disaster Recovery as a Service(DRaaS)
 is a cloud computing model, that aids in achieving business continuity of an organization. The data on the primary production site is replicated to a DR site, that provides failover in case of a disaster.
Platform independent DR solutions
Customized and templated DR
High-end replication technologies
Flexible bandwidth
Online backup and restoration of databases like Oracle, DB2, MS SQL and Microsoft Exchange
DR with RTO and RPO for a primary site to near DR, in synchronization with far DR
Automated replication and policy based protection
Offsite vaulting with identification of potential threats and risk assessment
Sustained health monitoring with site recovery
Round-the-clock monitoring and technical assistance
Cloud migration support for:

Physical to virtual migration
Virtual to virtual migration
Backup as a Service
Backup as a Service(BaaS) is a cloud-based backup and recovery service which eliminates the huge in-house storage hardware requirement to save data. BaaS offers backup and restoration services in a highly cost-effective and reliable manner. The backup mechanism includes both agentless and agent-based methods.
Platform as a Service(PaaS)
PaaS provides pre-installed web and database servers so that you can publish and run web application without worrying about server setup. The servers are pre configured ready with basic security hardening. Use PaaS service to quickly deploy servers and publish your web applications. The OS & Application Software licenses are provided by us as part of offering.
---